Today I would like to share with you a story of how I discovered my WHY. It is a funny one. My friends know that story "as a chicken story". However entertainment is not the main reason to publish it. I hope that my story inspires you to think about "crucible events" in your life that led to find your meaning and cause.
*Crucible Event coined by Warren Bennis, is by definition, a transformative experience through which an individual comes to a new or an altered sense of identity
This story begun in 2006 with a big fight, started by Łukasz, my best friend and partner in a non- profit organization, with few women smoking tobacco inside a tiny Vietnamese restaurant in Krakow. Our "romantic dinner to be" ended dramatically – the manager told us to leave and don't come back again. At that night we were angry, frustrated and hungry. We promised we will not leave this case like that. And we didn't. The next day, we sat in the office of our non – profit organization "Stowarzyszenie MANKO" and decided to find all smoke-free restaurants in Krakow and promote them for free. We didn't want other people to experience what we did and we didn't want to accept passive smoking either. This is how the grass – root social idea called Lokal Bez Papierosa.pl was started. Both me and Łukasz, we were both media – relations experts so we knew how to generate media attention and differentiate ourselves. We kicked off a number of events: flesh mobs, exhibitions and shows in shopping malls, medial tests in market squares, graffiti (mural) contests reaching to many people personally. We also closely cooperated with media, which resulted in more than 3000 publications in 3 years. The interest was growing. A smoke-free places online map with approx. 2000 bars and restaurants in Poland was very positively accepted and welcomed. Many people started sharing their stories, sending letters of support and encouragement. It was empowering and satisfying. We felt we were changing the world. But there were also moments of breakdown and weakness. There was a lot of criticism, resistance and suspiciousness.
The movement was growing but I was actually getting worried. We didn't have enough resources (money and people) to expand. The campaign was already so absorbing that I had to limit all my business projects (I was a freelancer then), Łukasz had a permanent job at the Krakow City Council but spent every possible minute working for the campaign. Financially – pretty unstable time of our life. We didn't want to give up and continued knocking all the doors asking for help.
After more than a year of running the campaign we were invited to Warsaw to meet representatives of The Bloomberg Foundation who came from the USA to support enforcement of "tobacco control policies" in Central Europe. I still remember a conversation with Rebecca Perl in a fancy conference room at Hyatt Hotel, when she said that
Education is not enough if you want to obtain a measurable and sustainable social change. If you want to reduce the harm of tobacco consumption you need the right legislation in place
And she invited us to join the lobbing campaign in the Polish parliament to ban smoking in public places. Honestly, I didn't know anything about lobbing, talking to MPs, legislative process. But I was already aware of the destructive power of "Big Tobacco" companies, I knew that such commitment would require a lot of work, blood, tears and sweat. And I knew that it was probably the most important issue I can tackle and have an impact on.So I said "YES" and joined the smoke-free coalition. For the next 2 years we were fiercely campaigning for the total smoking ban. It was not an even fight – big money against a bunch of social activists, physicians, scientists and public health workers.
But it was the most compelling, rewarding and fulfilling 2-yrs of my life. I learnt all about advocacy, managing people, building global partnerships & communication. I still remember the satisfaction I felt on the day of enforcement of a smoking ban. It was November 15th, 2010.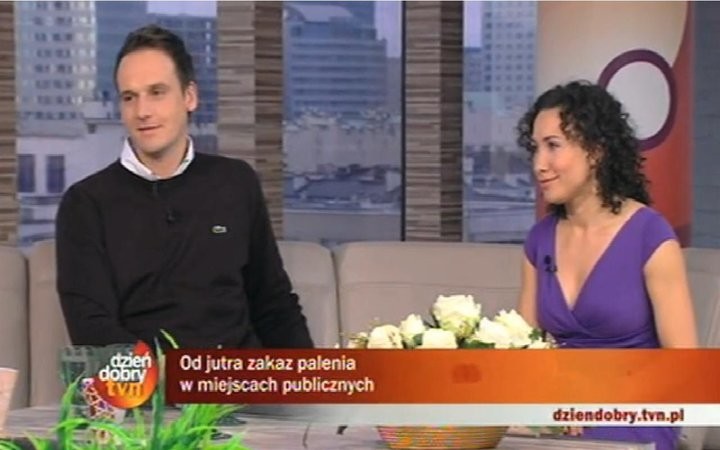 That date is a symbol that individuals have the power to change the reality if they really believe and inspire enough people to join them.
What I learnt from that experience?
1. Leading with purpose and working with purpose is a way to achieve extraordinary effects, it helps not to give up during the bad times, pushes your limits, attracts supporters.
People follow people with WHY. The best teams are the ones who share the same WHY!
2. I found that my purpose is to make a social impact, so I invest my time and energy in projects & initiatives that fulfill that cause. Story Seekers is one of such meaningful projects in my life.
3. It is hard to run big, transformation projects alone. So find supporters, build partnerships, surround yourself with ambitious and smart people who share the same ideas and believes as you.
I was very lucky to meet amazing people on my way during that campaign, people whom I learned a lot from and I still do. People who were the heros of making Poland smoke free: Łukasz Salwarowski, Anna Koziel, Łukasz Balwicki Piotr Jankowski Krzysztof Przewoźniak, Florence Berteletti, Michał Stokłosa, Magdalena Cedzynska, Patti White, Rebecca Perl, Tadeusz Parchimowicz, Tomasz Zdrojewski and many more.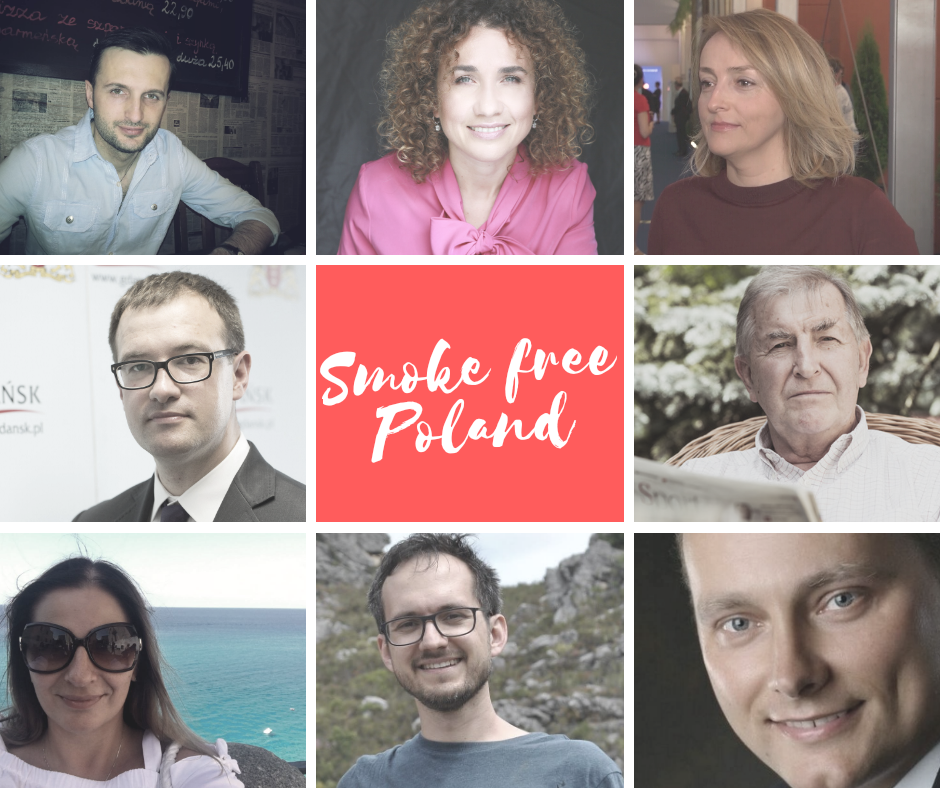 It is people who make the change happen
And what about YOU?
What was the "cruisable" event in your life that made you realize what you stand for and love doing?
What are your lessons learned?
What drives you in life and business?
I would love to hear your stories and invite you to join the "Stories for change" movement.